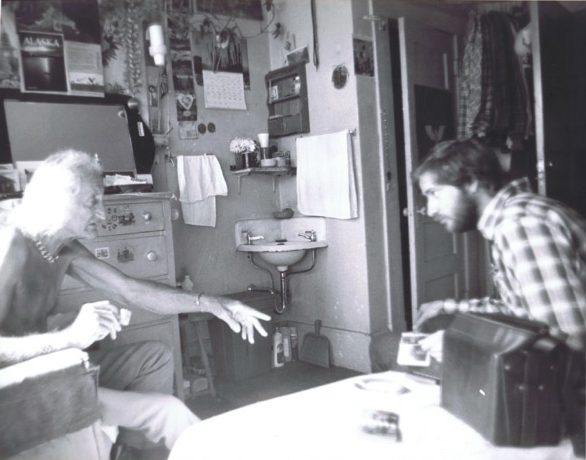 During the 80s, Julian located people in leading edge work around the country for the environment, social justice, city livability and traveled to interview them. He then created radio podcasts at his home studio, Independent Radio in Marin County, California, and offered the shows free of charge to all USA public radio stations.
His entire collection–both digital and cd format–are in the Julian Price Papers at Special Collections in the Ramsey library and include topics from pornography laws to gun control to noise pollution to humane animal rehabilitation plus more, and an interview with Tony Lord, Asheville architect. Many of Julian's interviews are still relevant today.
Julian's interviews covered a broad range of topics, from the Ku Klux Klan to nature preserves, shiitake mushrooms to oil-drilling. Links and information on some of his interviews here.
Written summaries of the entire collection are visible at the UNC Asheville Ramsey Library, Julian Price Papers website:
http://toto.lib.unca.edu/findingaids/mss/price/JulianPriceFindingAid.html